Shortening the path to rare disease diagnosis by using newborn genetic screening and digital technologies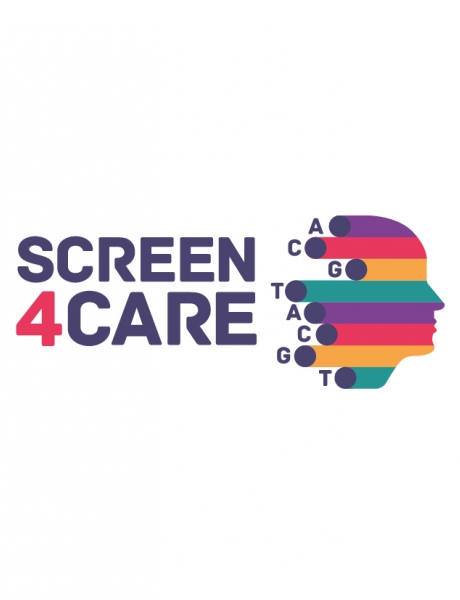 Screen4Care will use a multi-pronged strategy to shorten the time to diagnosis and treatment for patients with rare diseases:
- Genetic newborn screening: The project will drive newborn screening (using genetic testing and related advanced genomic technologies), which is anticipated to be an effective tool for early diagnosis given that approximately 72% of rare diseases have a genetic cause and 70% of rare disease patients are children.
 
- AI-based tools: The project will design and develop new AI algorithms to identify patients at early disease onset via electronic health records and develop a repository of AI 'symptom checkers' to help patients who are in the midst of their diagnosis journeys – both supporting symptom-based diagnosis later in life.
Building a digital infrastructure to foster exchange among physicians, patients, relatives and caretakers
In addition to its goal of developing the core early-diagnosis system, Screen4Care aims to establish a digital infrastructure and ecosystem to engage patients, parents of newborns and caregivers as equal decision-makers in the diagnosis process. The ecosystem will provide an open innovation platform, which allows for continuous data collection and information exchange, aiding the development of next-generation diagnostics and enabling physicians, patients and relatives to make informed decisions at an earlier stage. Screen4Care proposes that this will contribute to minimised disease progression, improved patient health and quality of life and an optimised use of healthcare resources.
The Screen4Care team comprises 21 academic partners led by the University of Ferrara, nine industrial project partners led by Pfizer, and four small and medium-sized enterprises. It brings together experts in genetics, bioinformatics, data management and standards, imaging for phenotyping, ethics and health preference research, decision-analytic modelling, and cybersecurity. Furthermore, the consortium is complemented by EURORDIS, representing rare disease patients in Europe to promote robust dialogue and ensure the needs and preferences of the rare disease community guide progression of the project.
Project website: https://www.screen4care.eu/
Coordinator:
Alessandra Ferlini (University of Ferrara, Italy); Nicolas Garnier (Pfizer)