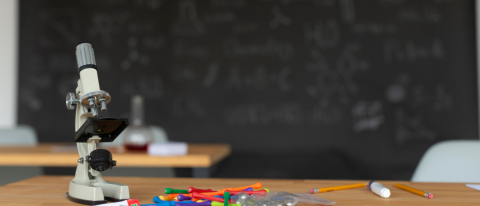 According to our sustainability strategy, CNAG is fully committed to contribute to the education and training of new researchers in the genomics field. Our national sequencing and analysis center offers great opportunities for students to continue learning, having access to state-of-the-art technologies and taking part in international projects, always with the support of leading doctors and a training programme, adapted to each necessity.
From CNAG, we are aware of the importance of establishing long-lasting partnerships with universities, not only as essential partners in our research areas but also as sources of talent. For this reason, our organisation seeks to create new agreements with the most important and closest universities in our territory, to strengthen the scientific community and make further progress with the aim of improving people's health and protect biodiversity.
Every year, we receive more than 50 applications from students, who would like to join CNAG for an intership, or a pre doc or post doc training. Their incorporation makes that our team grows by 25%, an increase that we hope can go further in the next years with the new launch of educational collaborations. As a public non-profit organisation, this is one of our main responsabilities.
Since 2010, CNAG develops four education programmes, addressed to different student profiles. In the first and second place, students who have not yet completed their undergraduate or Masters degrees, giving them the chance to complete their formation with a practical intership. In the third place, the education programme for PhD students, who use to approach a research group to carry out their doctorate. And fourthly, research associates undertaking post doc work at CNAG.