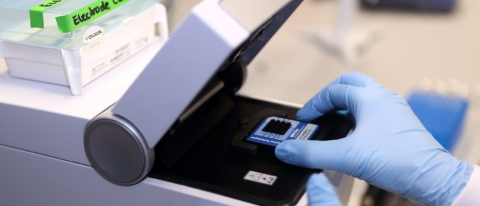 THE PROFILE
Talented scientists and researchers, who have already finished a PhD programme (postdocs).
THE EDUCATION PROGRAMME
The current education programme is addressed to postdocs. Its principal aim is to train and inspire the next generation of scientific leaders in the genomics field, providing them access to state-of-the-art technologies and to the lastest international and national projects in genomics.
With more than 10 years of experience, CNAG is nowadays one of the most pioneering sequencing centers in Spain and Europe. Their team of more than 100 professionals from over 17 nationalities are specialized in a wide variety of disciplines. Nowadays, CNAG leads 6 research groups in the following areas: Biomedicine, Structural Genomics, Genome Assembly and Annotation, Single Cell Genomics and Functional Genomics. For more information, you can you can visit ''Meet our team'.
In addition to personalised attention, the collaborator will have free access to courses, workshops and training events organised by CNAG.
APPLICATIONS
If you are interested in taking part of this programme, don't hesitate to contact us.