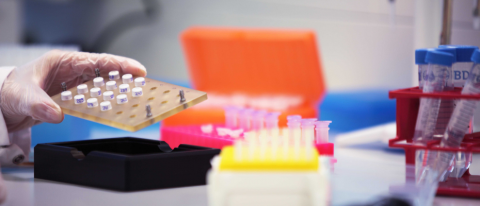 THE PROFILE
Are you studying a scientific Master? Would you like to learn in a real scientific environment? Discover how one of the main analysis and sequence center works every day and also which are currently the most important trends in genomics. We offer you the opportunity to complete your studies with practical experience, by the hand of working professionals from different scientific areas that will accompany you during your stage.
THE EDUCATION PROGRAMME
The current education programme is addressed to Master students, coming from the scientific or technical field. Its principal aim is to contribute to the training of the students, providing them a more specialised and practical experience and allowing them to improve their skills and discover new specialisations.
With more than 10 years of experience, CNAG is nowadays one of the most pioneering sequencing centers in Spain and Europe. Their team of more than 100 professionals from over 17 nationalities are specialized in a wide variety of disciplines.
In addition to personalised attention, the student will have free access to courses, workshops and training events organised by CNAG.
APPLICATIONS
If you are interested in taking part of this programme, don't hesitate to contact us! All applications must include:
- Motivation letter
- CV
- Reference letter
- University transcripts