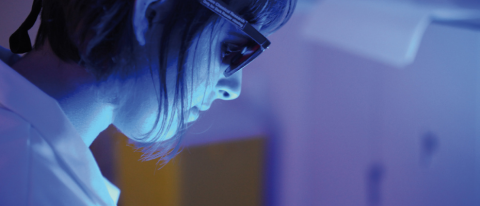 THE PROFILE
Graduate students of any nationality, who pursue a PhD project in the genomics field.
THE EDUCATION PROGRAMME
The current education programme is addressed to graduate students. Its principal aim is to offer them an interdisciplinary training and research opportunities at CNAG, one of the largest sequencing and genomics analysis centers of the world. The international environment will allow students to discover the latest trends in genomics and having access to state-of-the-art technologies in the field.
With more than 10 years of experience, CNAG is nowadays one of the most pioneering sequencing centers in Spain and Europe. Their team of more than 100 professionals from over 17 nationalities are specialized in a wide variety of disciplines. Nowadays, CNAG leads 6 research groups in the following areas: Biomedicine, Structural Genomics, Genome Assembly and Annotation, Single Cell Genomics and Functional Genomics. For more information, you can you can visit ''Meet our team'.
In addition to personalised attention, the student will have free access to courses, workshops and training events organised by CNAG.
PHD STUDENTS
From CNAG, we are really proud of having received over 30 PhD students in the last years. Some of the tesis defended have been the following:
- Multi-Scale study of the genome architecture and its dynamical facets
- Towards High quality single-cell experiments: approaches, applications and performance
- Exploring protein structure changes due to somatic mutations in cancer
- Characterization of the micro-substructure of a rural population from the Pyrenees from a geodesic and technical point of view using NGS data
APPLICATIONS
If you are interested in taking part of this programme, don't hesitate to contact us or to the research group you are interested in.