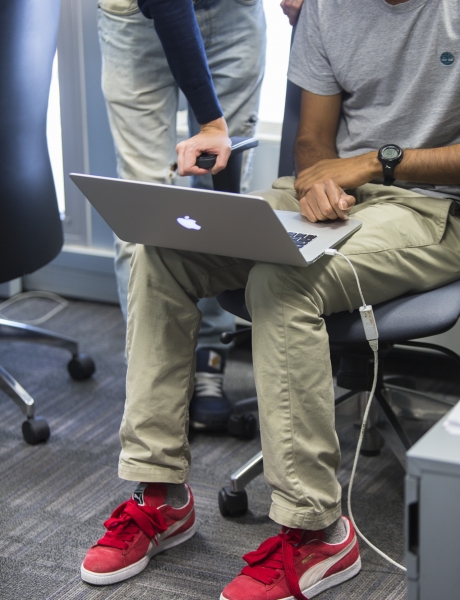 Instand-NGS4P is a 65-month PCP project federating 7 leading medical centers as buyers' group with major experience in using different NGS platforms in research and routine diagnostics. The consortium is further strengthened by European patient advocacy groups, a standardization organization and partners participating in the European infrastructures BBMRI-ERIC, ELIXIR as well as several NGS-related EU programs to cover all technical aspects and transversal needs & requirements.
Driven by patient and clinical needs, innovative NGS workflows from sample-pre-analytics to medical decision making will be developed. The modular design of the workflow will particularly enable SMEs to contribute, and provides flexibility to adopt emerging user needs and technologies. Specifications will address regulatory requirements for IVDs and refer to international standards and requests development of reference materials and implementation of EQA schemes covering the whole workflow.
R&D suppliers will be selected based on a public tender all along this PCP process in 3 phases according to the best-value for money solution. The 3 phases foresee the leverage of 4 technical modules (pre-analytics, sequencing, bioinformatics, e-reporting/e-medication) and their standardized interfaces – from design (Phase 1) to prototypes (Phase 2), and full integration in Phase 3. At the end, this PCP will provide 2 fully integrated, standardized NGS workflows for routine diagnostics of common and rare cancers from adults to children.
---
The CNAG has been selected to participate in Lot 3 (Bioinformatics Analysis) and Lot 4 (Integrated Reporting) and is currently in phase 2 developing, demonstrating and testing the performance of the prototypes design and presented in phase 1 of the process.