The CNAG-CRG is partner in this project that aims to standardize generic pre-analytical procedures for in-vitro diagnostics for personalized medicine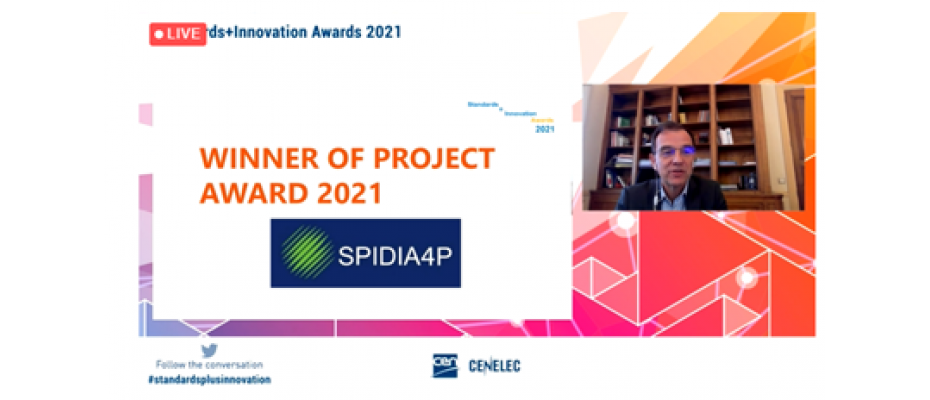 BCN, 7 October 2021.- The 2021 edition of the European Committee for Standardization (CEN) and the European Committee for Electrotechnical Standardization (CENELEC) Standards and Innovation Awards was presented on Tuesday 5 October 2021 to celebrate and acknowledge the important contribution of research and innovation to standardization.
The CEN and CENELEC are two distinct private international non-profit organizations that aim to produce high-quality standards for products and services that incorporate quality, safety, environmental, interoperability and accessibility requirements.
The winner of the Standards and Innovation project category award was the SPIDIA4P project, represented by the coordinator Dr. Uwe Oelmüller (QIAGEN). The Centro Nacional de Análisis Genómico (CNAG-CRG) is partner in this project that brings together key experts of 19 stakeholder organisations, with the needed critical mass in knowledge on pre-analytical and analytical procedures, on European and international standardisation organisations' processes (CEN and ISO), external quality assurance, quality management, ethics and regulatory demands.
Through SPIDIA4P, 16 new standards have been developed so far, with 6 more in the pipeline, addressing the pre-analytical workflows applied to personalized medicine.