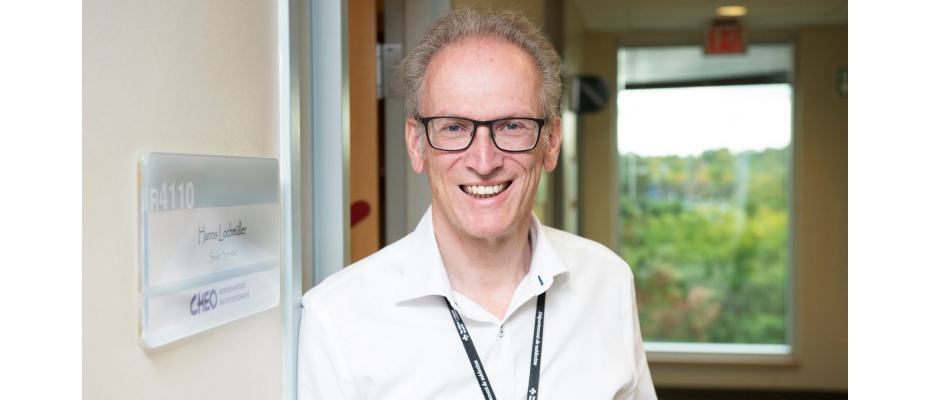 14 July 2023. The Neuromuscular Disease Network for Canada (NMD4C) has received a network grant from the Canadian Institutes of Health Research – Institute of Musculoskeletal Health and Arthritis (CIHR-IMHA), providing funding of $200 000 per year for five years – with matched funding from Muscular Dystrophy Canada (MDC) –  to strengthen the care, research and treatment of neuromuscular diseases (NMDs) for all Canadians. The new grant brings together an expanded group of clinicians, scientists and patient representatives under the leadership of Dr. Hanns Lochmüller (Children's Hospital of Eastern Ontario), a visiting scientist at CNAG, and Dr. Homira Osman (MDC). 
"Since 2020, NMD4C has made remarkable progress in uniting Canada's neuromuscular community. In these rare diseases it is crucial that we work together, and we are delighted that we have grown to more than 500 members spanning multiple disciplines, sectors, and areas of expertise. The network has made tremendous strides in building capacity through training and education, providing leadership and advocacy to improve access to approved novel treatments, and strengthening research resources and infrastructure" explains Dr Hanns Lochmüller, Senior Scientist, CHEO Research Institute and Professor of Neurology, University of Ottawa.
This is an important opportunity for CNAG, who will participate in this new program of research, networking, and clinical transformation to address emerging challenges in the field of the neuromuscular diseases. It is precisely the mission of our organization to contribute to significant improvements in people's health and quality of life, in cooperation with the International research and clinical community.
In the words of Dr Hanns Lochmüller: "There is still so much more to be done. New scientific challenges and opportunities mean that networking across Canada and the globe is even more important. This new funding will allow us to expand our supportive, collaborative, networked community of neuromuscular stakeholders, bringing together an unparalleled concentration of NMD expertise to provide a Canada-wide platform for communication, collaboration, and sharing of best-practices. We are very grateful to CIHR-IMHA and to MDC for the funding that allows us to continue our work. We have some really exciting plans for this next phase of the network, particularly for our young doctors and researchers, and we can not wait to get started."