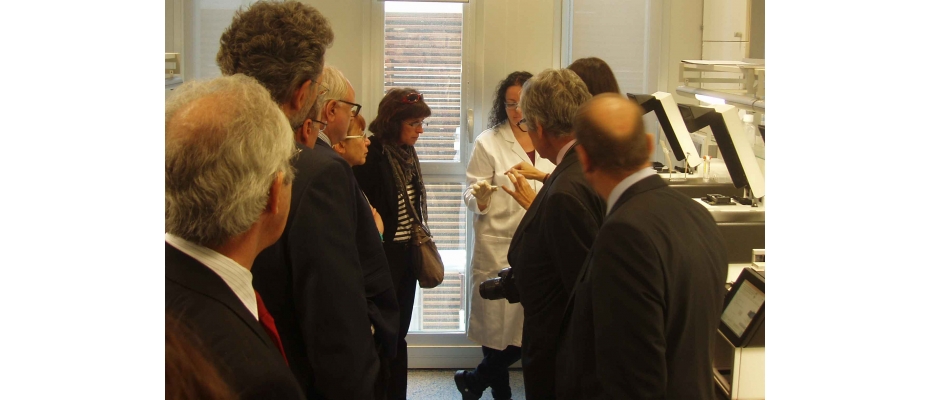 On April 28 the CNAG welcomed a group of ambassadors accredited to Madrid. The group toured the facility accompanied by the center staff and learned detailed information about the sequencing and data analysis process.
Previously, the delegation attended a talk given by the General Manager of the CNAG, David Badia, who gave a general overview of the center and presented the current and future projects of the CNAG. The General Director of the Barcelona Science Park, Fernando Albericio, also explained to the visitors the mission of the PCB and the challenges that a Science Park has to deal with as a platform that brings together academic research, industrial research and technical services.

This visit to the PCB and the CNAG is part of an institutional program in which the ambassadors will visit Catalan key actors in the field of innovation, economy and culture. The group headed by the Hungarian ambassador, due to the European Commission presidency of this country since last January, had a special interest in knowing the Barcelona Science Park and the CNAG Catalan as examples of excellence in the field of innovation.